When it comes to clothing, bespoke tailoring is considered the top of the class, and that with very good reason. The nature of bespoke garments means that they are created to best fit one person only. That person is you, and only you. Bespoke clothing provides you with the final look that you desire, and if it is tailored correctly, it can help to flatter most figures.
Many gents out there keep telling themselves that they need to lose weight before investing in a bespoke suit, or they feel that they have to lose weight in order to look good. While it of course helps the tailor with crafting a suit that drapes perfectly, it is still something that couldn't be further from the truth. While we're all for encouraging a healthy way of life, you shouldn't feel the need to make changes to your body to feel good about yourself in your clothes. That's exactly the job of a tailor – to tailor clothes to your body type, to your measurements – no matter your size and shape. We tailors have one task, and that is to make you look great. You don't need to have the body of a model to pull off a sharp suited look.
This article will dive into 3 of the key aspects that you should consider to help ensure that your bespoke suit streamlines your figure and create a look that you'll love. Remember that each element will play its part, so it's important not to overlook anything.
The fit of a suit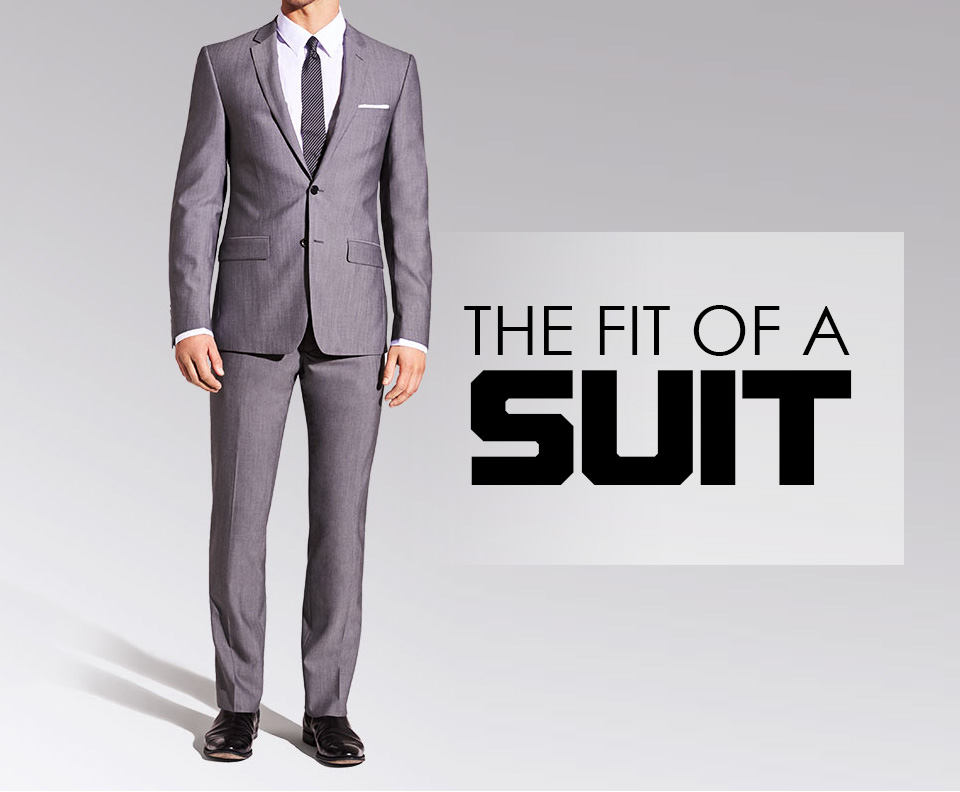 There's one tip we at Suit Doctors always offer gents, who are slightly larger than average: Don't try to hide your physique by wearing larger clothes.
The same principle applies to your tailored garments. Having a suit that fits you perfectly will look far better on you compared to something that hangs off you, which in many cases will actually make you look larger than you actually are.
While an experienced tailor can help ensure that you are measured and fitted appropriately in terms of width of your jacket and trousers, it is also important to keep in mind the length of the sleeves and legs. The unwritten rule is that your suit jacket should come to your wrist and allow for an inch or so of your dress shirt to show from underneath. However, some gents prefer slightly longer sleeves, but if you are broader than most gents, then be sure to specify that you don't want longer sleeves as it'll only make your arms look shorter.
In a similar fashion, allow for a medium break on your trousers so they can rest comfortably on your shoes. It is very important to get this part right, as your trouser length can really play a huge part in how your look turns out. Have them puddling over your feet and they'll make you look short. However, if they aren't long enough then you'll end up looking like you've outgrown them long time ago.
The style of a suit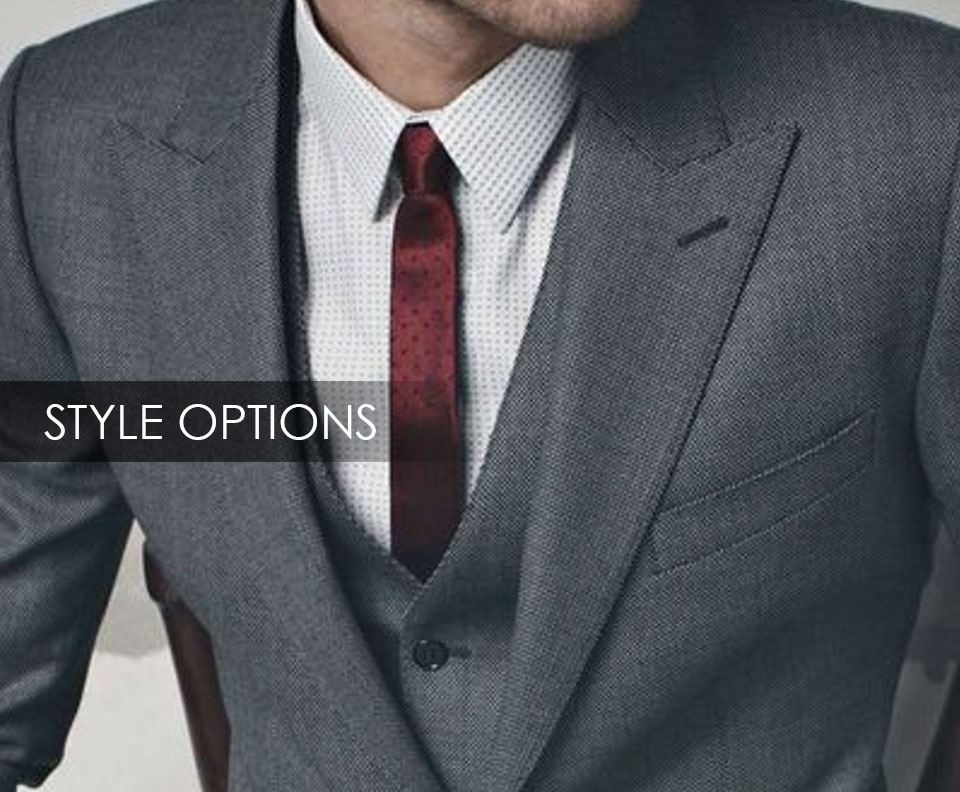 Most often, the fit of a bespoke suit will help ensure that it looks just right on your body. However, there are small alterations that can make a big difference in the way the final suit looks. This is where the style of the suit truly comes into play.
Slim fitting suits tend to be a popular choice for most gents over the past few years. However, if you don't find yourself having a slim physique, is it still a style you should opt for? Well, the answer to this is; maybe not completely. We would just suggest you to have the suit jacket sleeves slimmed down and the trouser legs tapered to your body. This doesn't have to be done to the extent where it's hugging your body entirely. Bringing them in just a little will help streamline your complete outfit altogether.
In addition to this, if you have the freedom of choice on getting a suit crafted from the ground up, we would recommend you to opt for a 3-piece suit. This can help cleaning up the transition from the stomach and waist to your lower half. Having said that, this doesn't mean that a 2-piece suit should be completely overlooked.
The cloth of a suit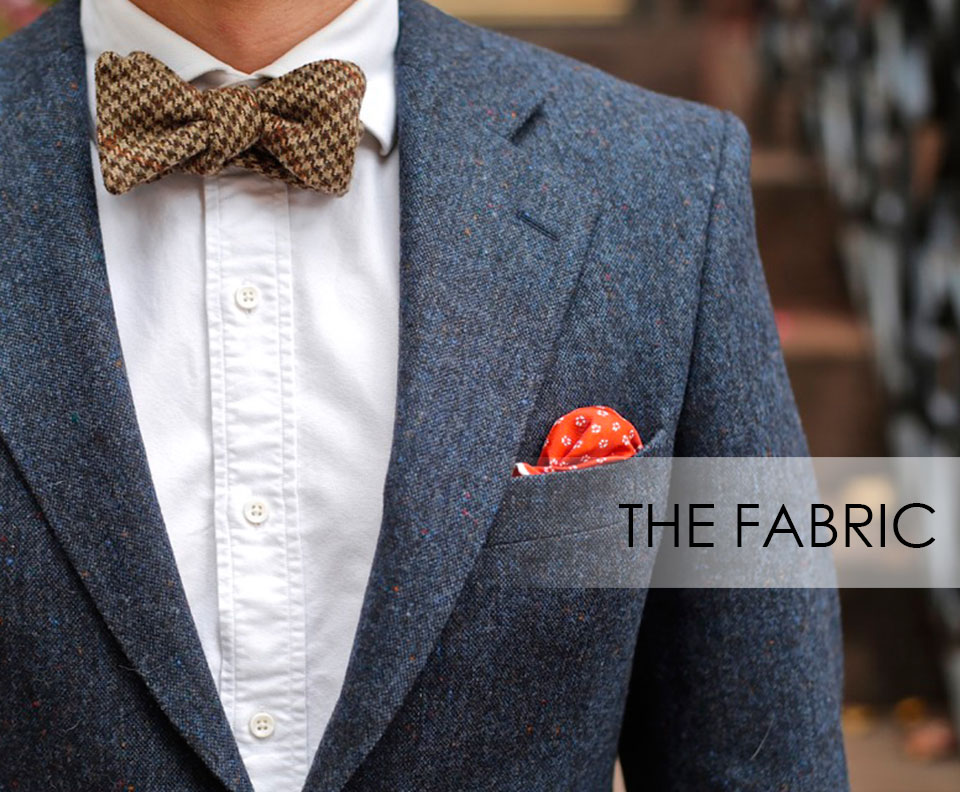 There are a number of aspects to consider when it comes to the cloth of a suit. To begin with, you don't want anything that's too thick. This will just add unnecessary width to your body, whereas a lighter material will reduce this, and also flow a lot better on your body.
Secondly, you need to consider the colour of the fabric. As you've probably heard more than a few times in conversations with family and friends, darker colours can appear to be slimming. In the world of suits, this can actually play right into your hands, since dark suits are often the preferred choice of colour.
You have the freedom to choose between a slick suit in either black, navy or even a dark grey, all of which can be teamed up with a range of brighter accessories if you do want to add a pop of colour to your look.
Finally, the pattern of the fabric also needs to be addressed. Stick to a simple material and it will create a minimal yet elegant look. If you are opting for something with a pattern however, then we'd recommend that you select either a pinstripe or herringbone option. The vertical nature of the patterns can help to add the impression of elongating your figure and slimming you down.
A few final words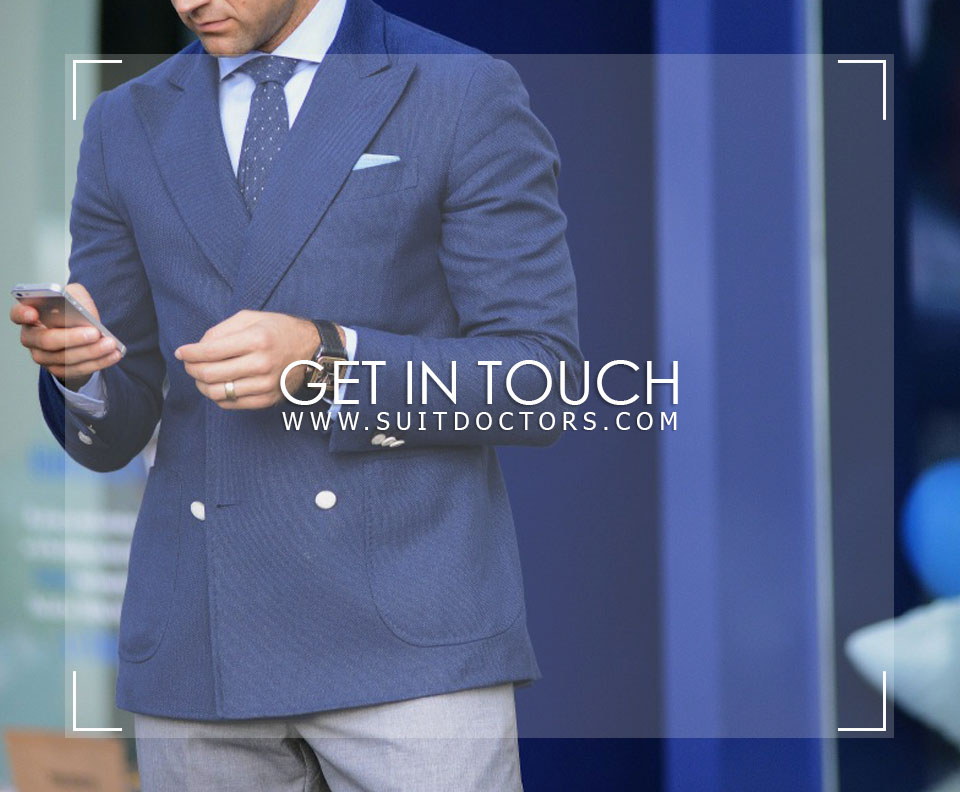 Knowing what can impact the look of your suit is priceless really. While your tailor will have all the skills to create the suit, providing a few suggestions on the finer details of the suit can help ensure it's made perfectly to suit you.
Here at Suit Doctors you can be sure about being guided through each process carefully according to your body type, style preference, occasion and lifestyle.
We are the first ever to provide door to door tailoring service in Bangkok, so you can conveniently make your choices in the comfort of your own home.
For more information, please feel free to get in touch with us here.